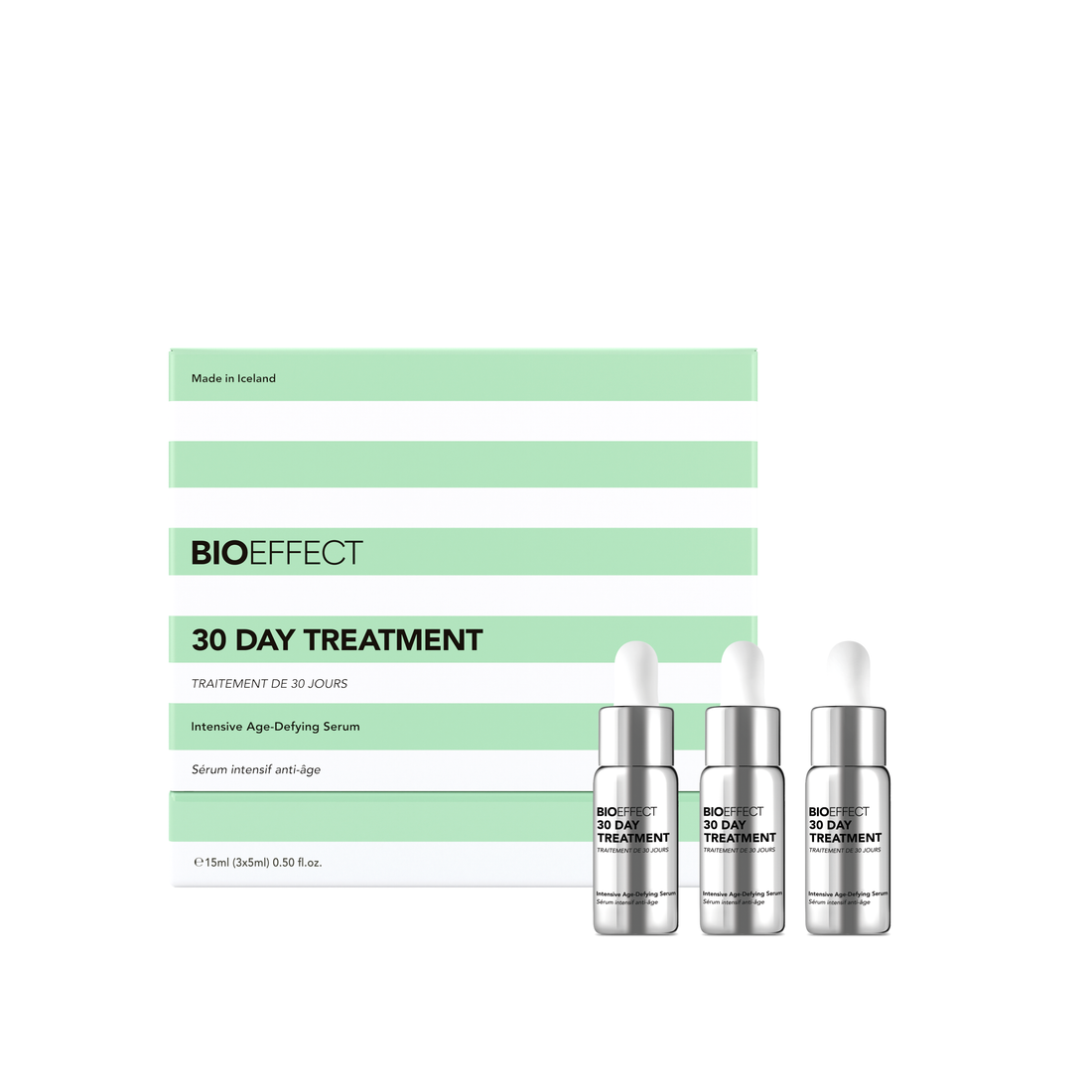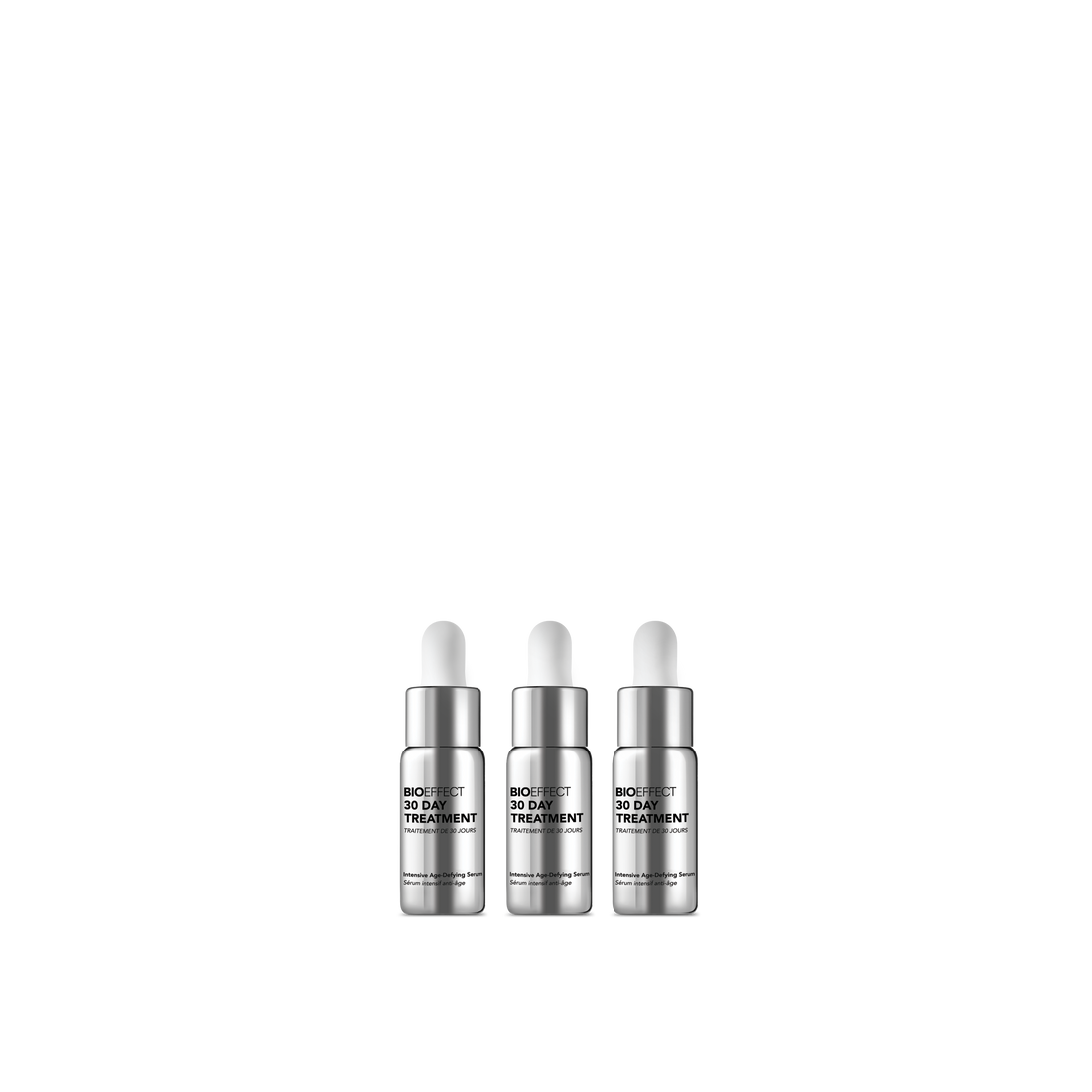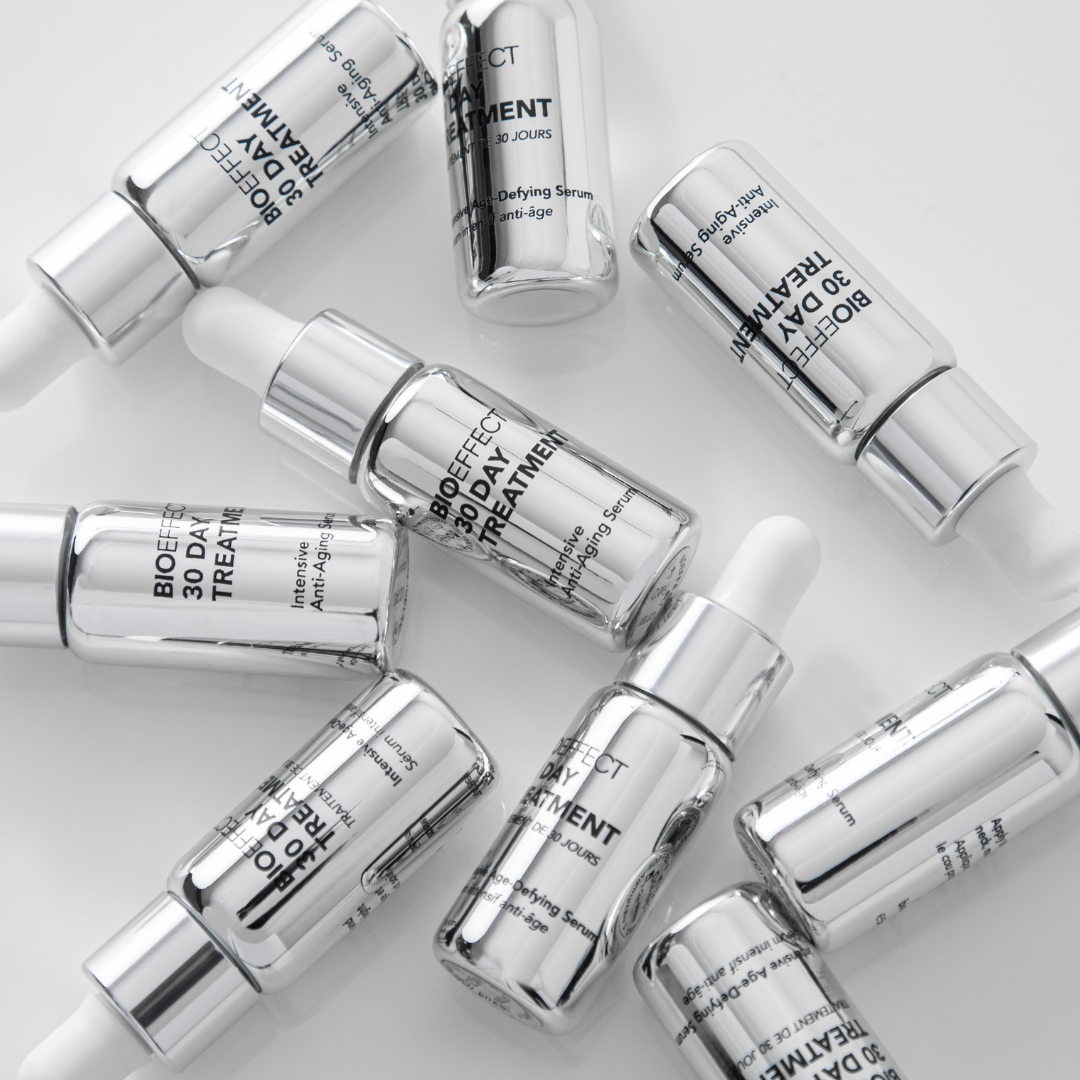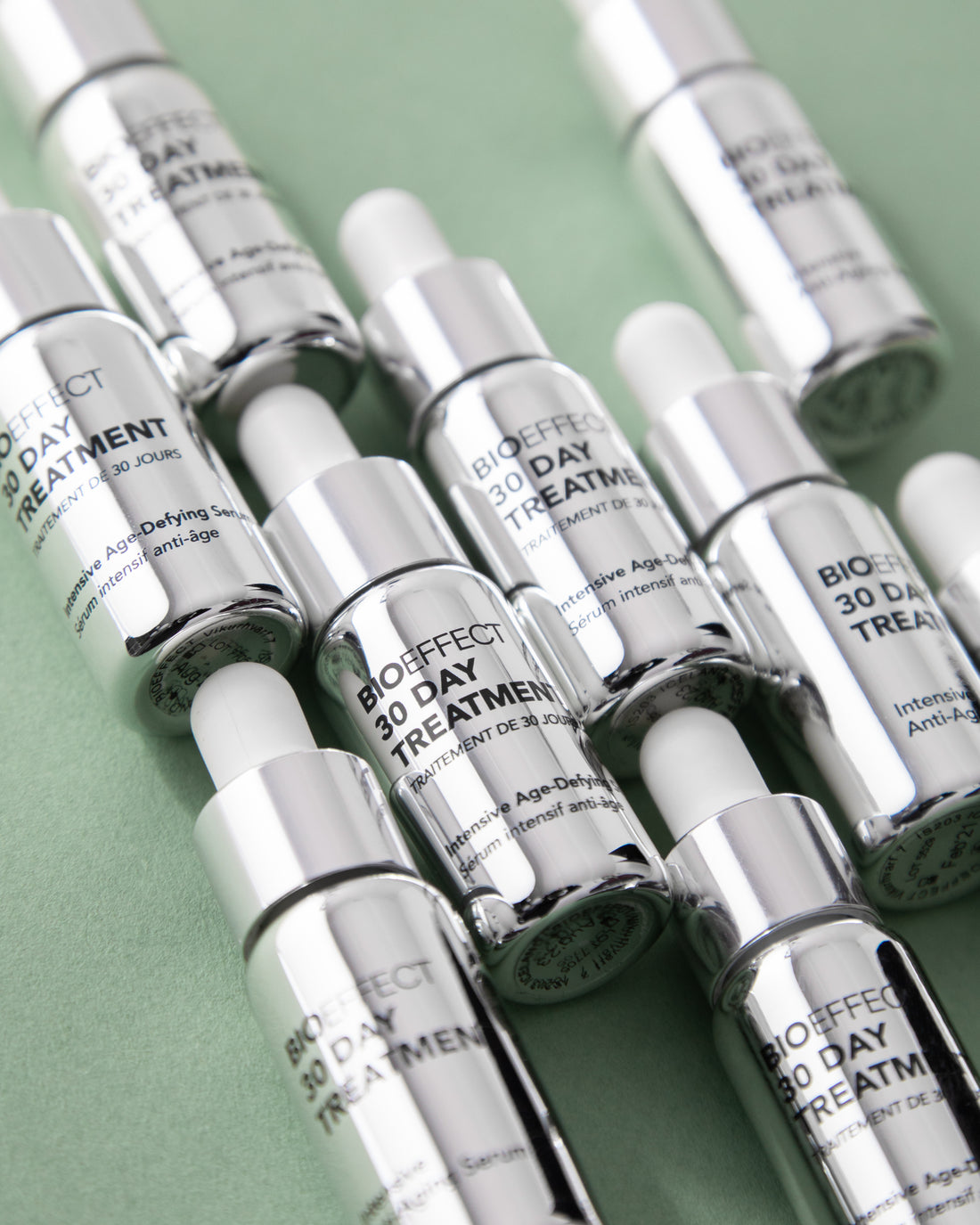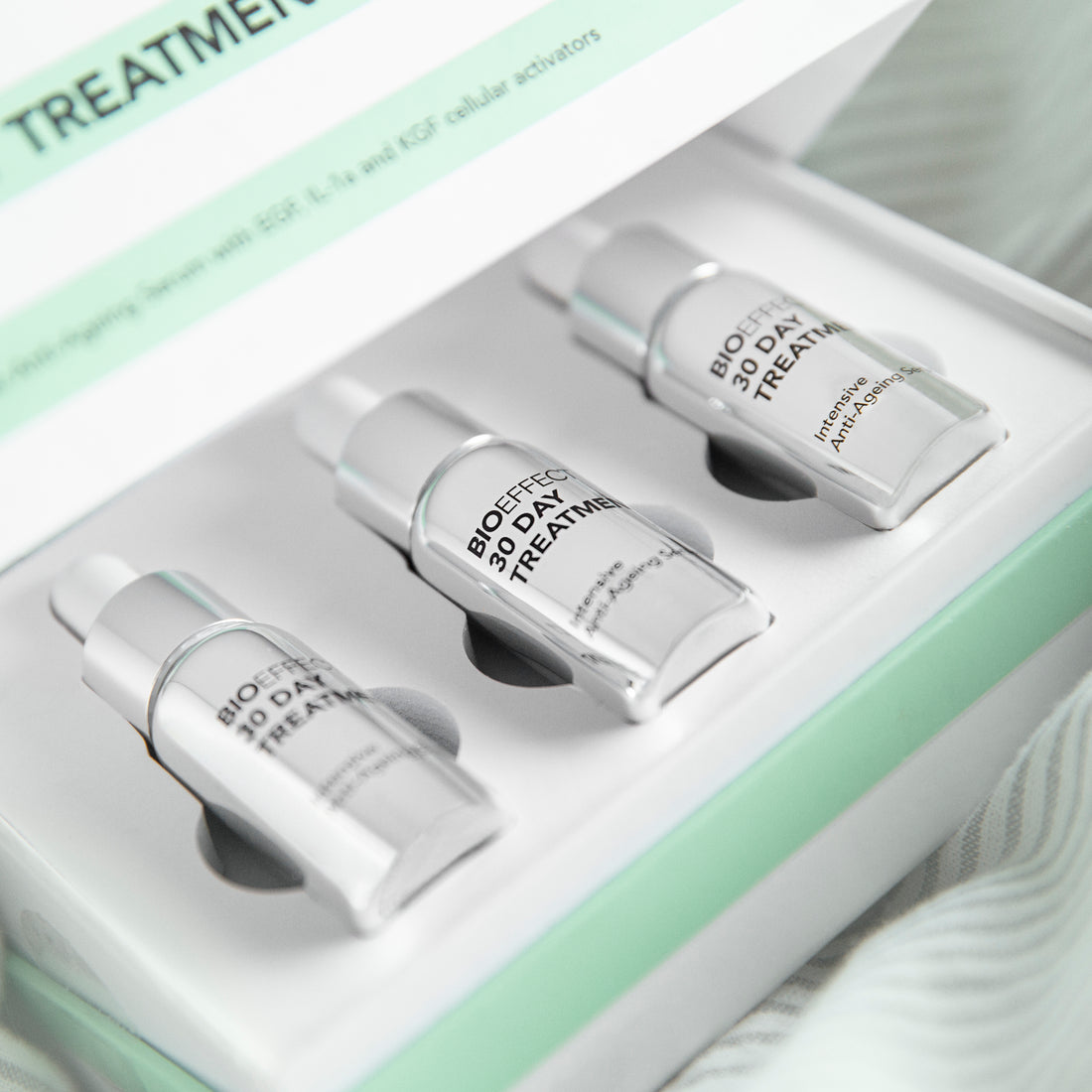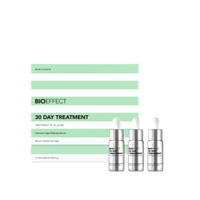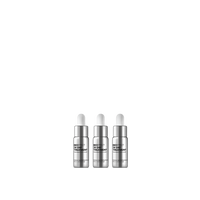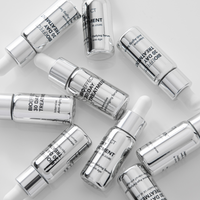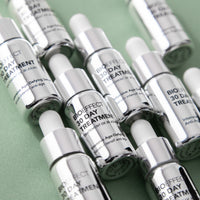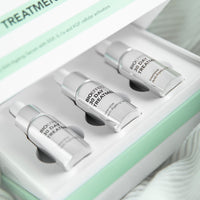 The most potent anti-aging treatment features 3 different Barley Growth Factors to tackle the main visible signs of aging: wrinkles, dryness, roughness, sagginess, and uneven skin tone. Transform your complexion for firmer, smoother, plumper-looking skin in just 30 days with this highly concentrated boost to your regular anti-aging skincare routine.
Glycerin, Water (Aqua), Sodium Hyaluronate, Tromethamine, Sodium Chloride, Barley (Hordeum Vulgare) Seed Extract, Egf (Barley Sh-oligopeptide-1), Il-1a (Barley Sh-polypeptide-17), Kgf (Barley Sh-polypeptide-3)

Apply 3-4 drops to face, neck, and décolleté, both morning and evening. In the morning, wait 3-5 minutes to allow the serum to absorb before applying moisturizer, sunscreen, or makeup. The treatment is specifically formulated as a highly concentrated boost to regular anti-aging skincare to be used 1-4 times a year, depending on the skin's condition. Each of the three small bottles contains a 10-day supply, only open one at a time.
Effect / Condition
Anti-aging: ✓
Hyperpigmentation: ✓
Acne: ✓
Sensitive / Dry: ✓
Rosacea: x
Eczema: x
Bruising: x
Dry Nails: x
Intense Anti-Aging: ✓
Post Procedure: ✓
Hydration: ✓
Intense Hydration: ✓
Anti-Oxidant: x
Exfoliating: x
Brightening: x
Skin Type
Problematic: ✓
Oily: ✓
Normal: ✓
Dry: ✓
Sensitive: ✓
Combination: ✓
Dehydrated: ✓
Area of Body
Eyes: ✓
Face: ✓
Neck: ✓
Decollete: ✓
Lips: ✓
Body: x
Hair: x
Usage
Nightly Care: ✓
Daytime Care: ✓
Any: ✓
Age
Baby: x
Under 25: x
25-40: x
40-60: ✓
Over 60: ✓
Dr. Reszko's Cult Favorites