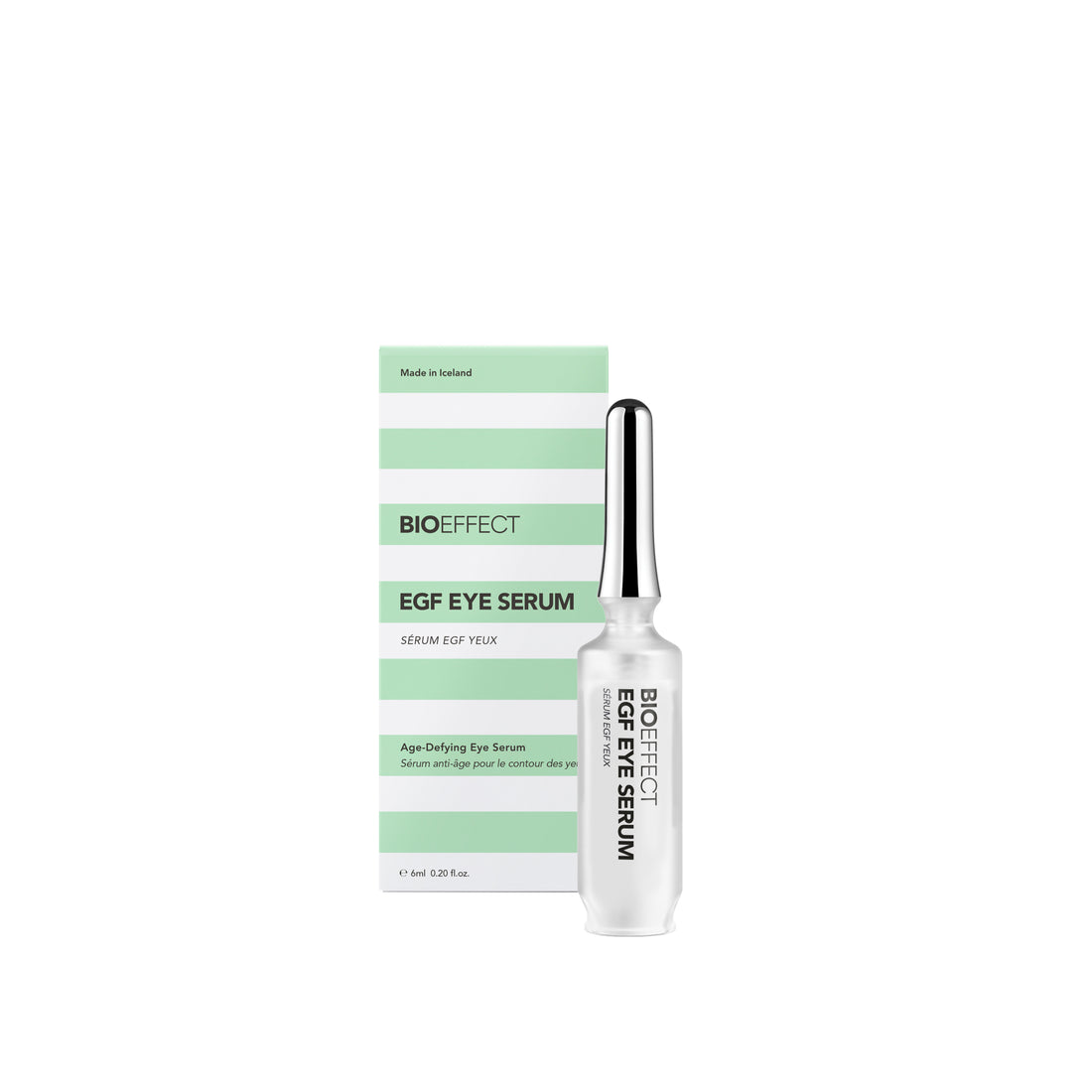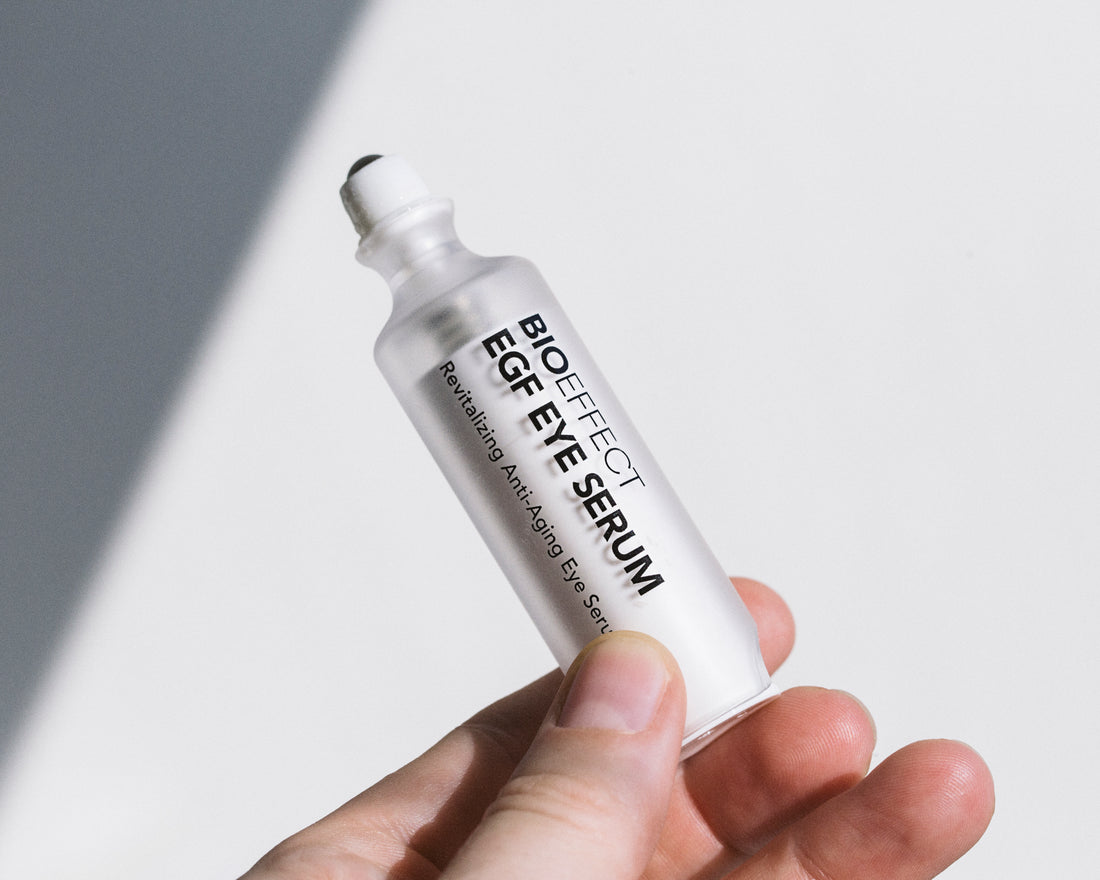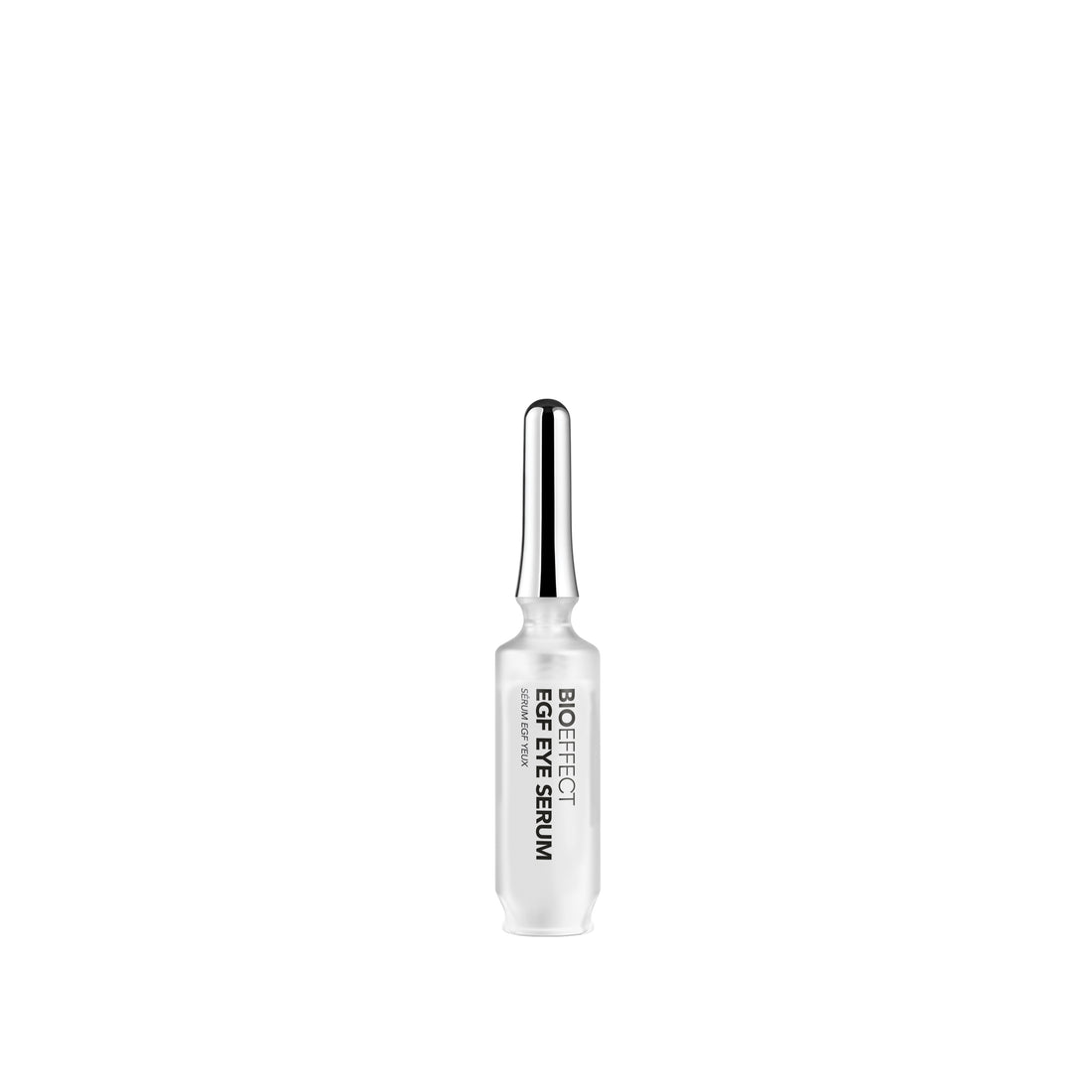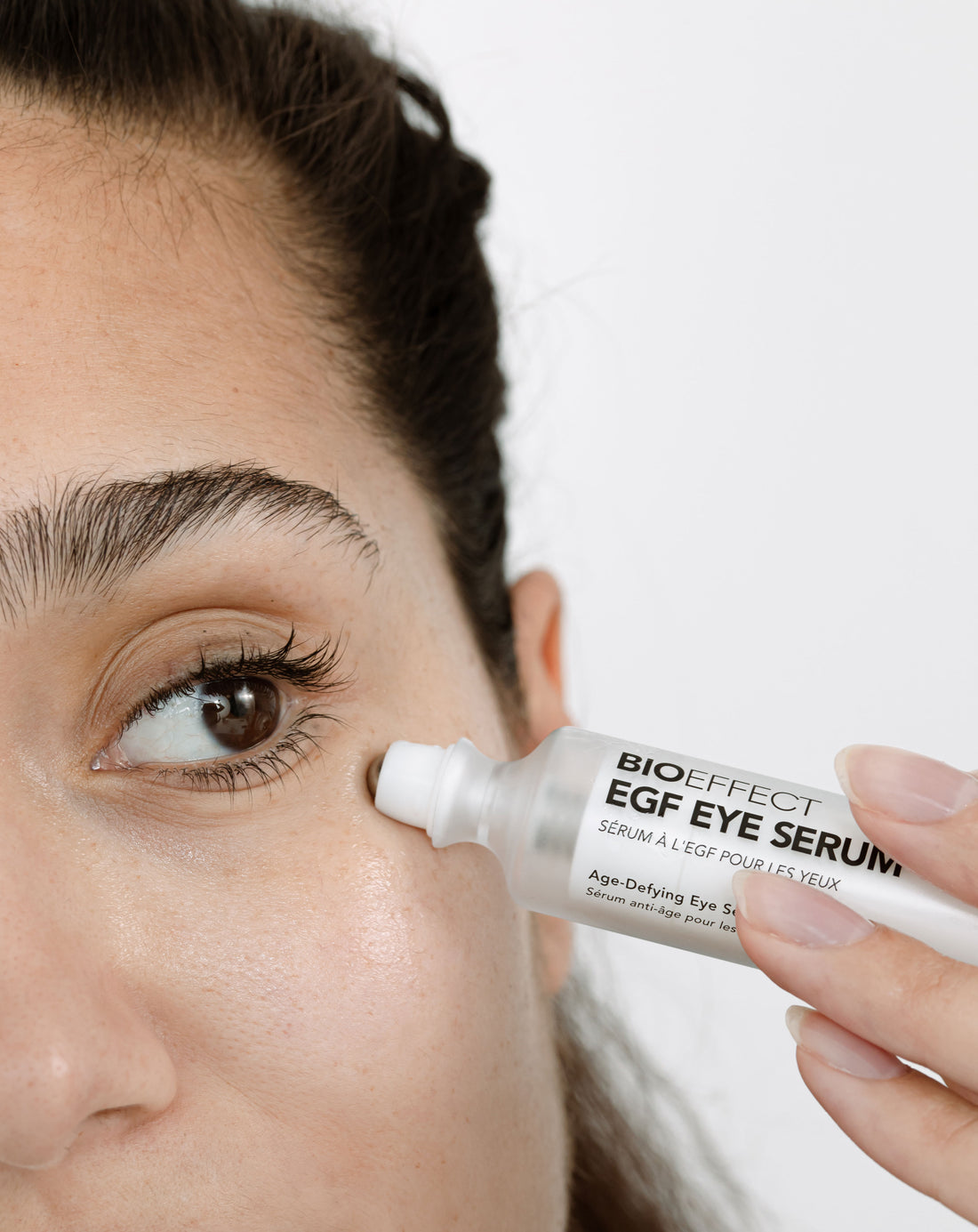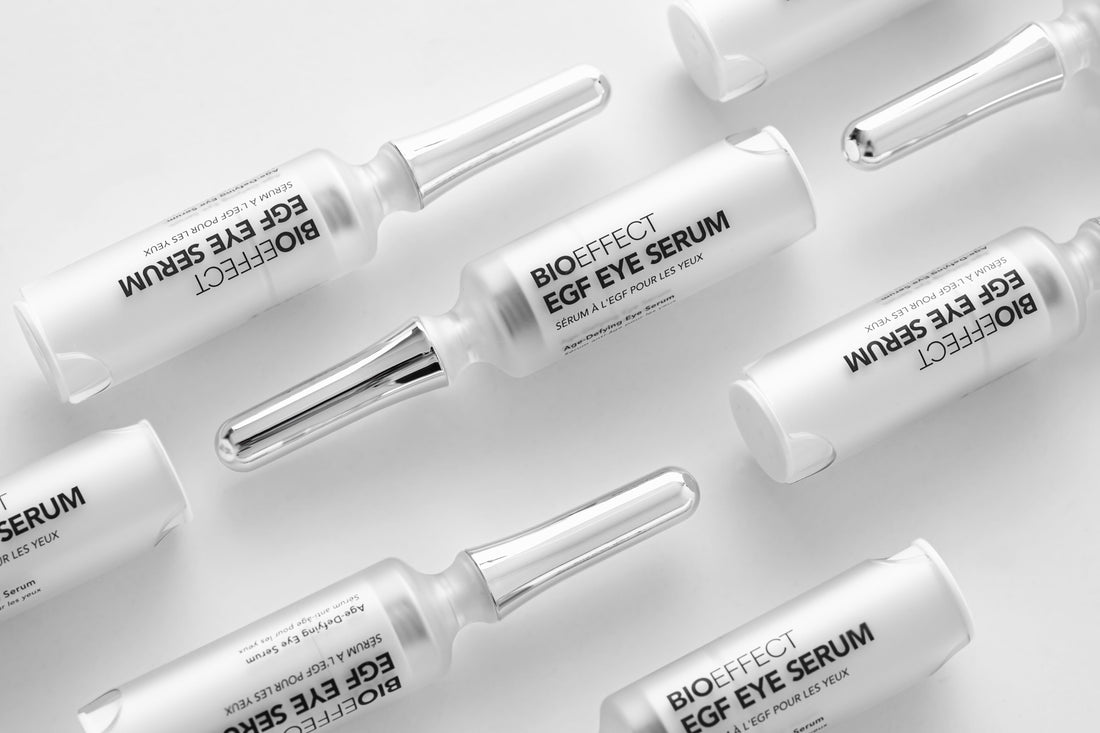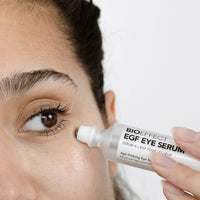 A rejuvenating and feather-light under-eye serum, specifically developed with a higher concentration of Barley EGF to target wrinkles, fine lines, crow's feet and crepiness. Barley EGF combines with Hyaluronic Acid and pure Icelandic Water in a formula that leaves skin instantly more hydrated and looking firmer, smoother, and plumper. This Barley EGF eye serum features a cooling stainless steel rollerball applicator, making it the best eye serum for puffiness and reducing the appearance of dark circles. Experience a clean skincare formula containing only 11 ingredients for purity and maximum efficacy.
WATER (AQUA), GLYCERIN, BUTYLENE GLYCOL, CARBOMER, SODIUM CHLORIDE, PHENOXYETHANOL, SODIUM CITRATE, SODIUM DEHYDROACETATE, SODIUM HYALURONATE, BARLEY (HORDEUM VULGARE) SEED EXTRACT, EGF (BARLEY SH-OLIGOPEPTIDE-1)
Press gently on the dispenser base to release product, then apply the cooling roller ball to clean skin above and below the eye. Massage gently with fingertips for even penetration and wait 5-10 minutes to allow the serum to absorb completely before applying sunscreen or makeup.
Effect / Condition
Anti-aging: ✓
Hyperpigmentation: x
Acne: x
Sensitive / Dry: ✓
Rosacea: x
Eczema: x
Bruising: x
Dry Nails: x
Intense Anti-Aging: ✓
Post Procedure: ✓
Hydration: ✓
Intense Hydration: ✓
Anti-Oxidant: x
Exfoliating: x
Brightening: x
Skin Type
Problematic: x
Oily: x
Normal: ✓
Dry: ✓
Sensitive: ✓
Combination: ✓
Dehydrated: ✓
Area of Body
Eyes: ✓
Face: x
Neck: x
Decollete: x
Lips: x
Body: x
Hair: x
Usage
Nightly Care: ✓
Daytime Care: ✓
Any: ✓
Age
Baby: x
Under 25: x
25-40: ✓
40-60: ✓
Over 60: ✓
Dr. Reszko's Cult Favorites