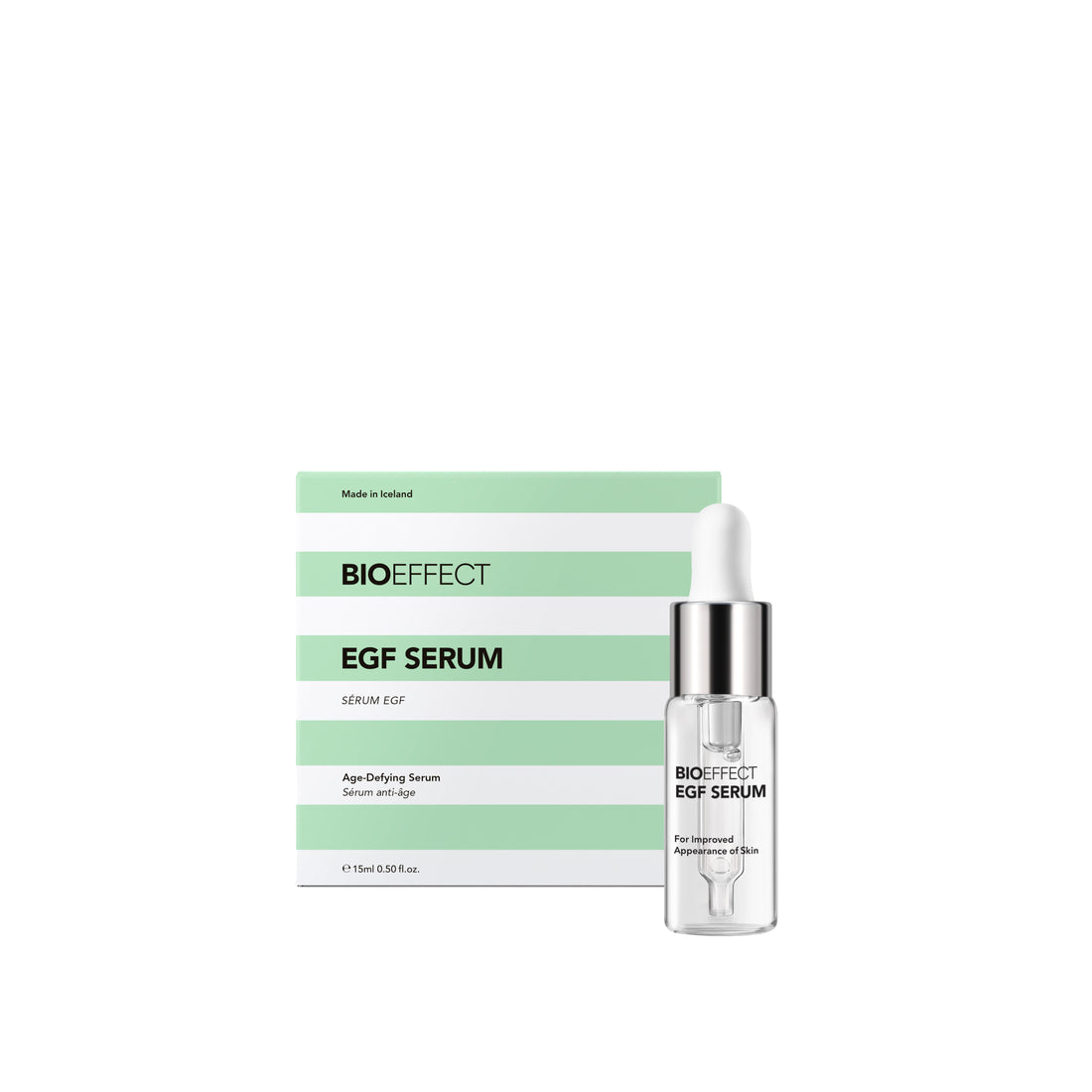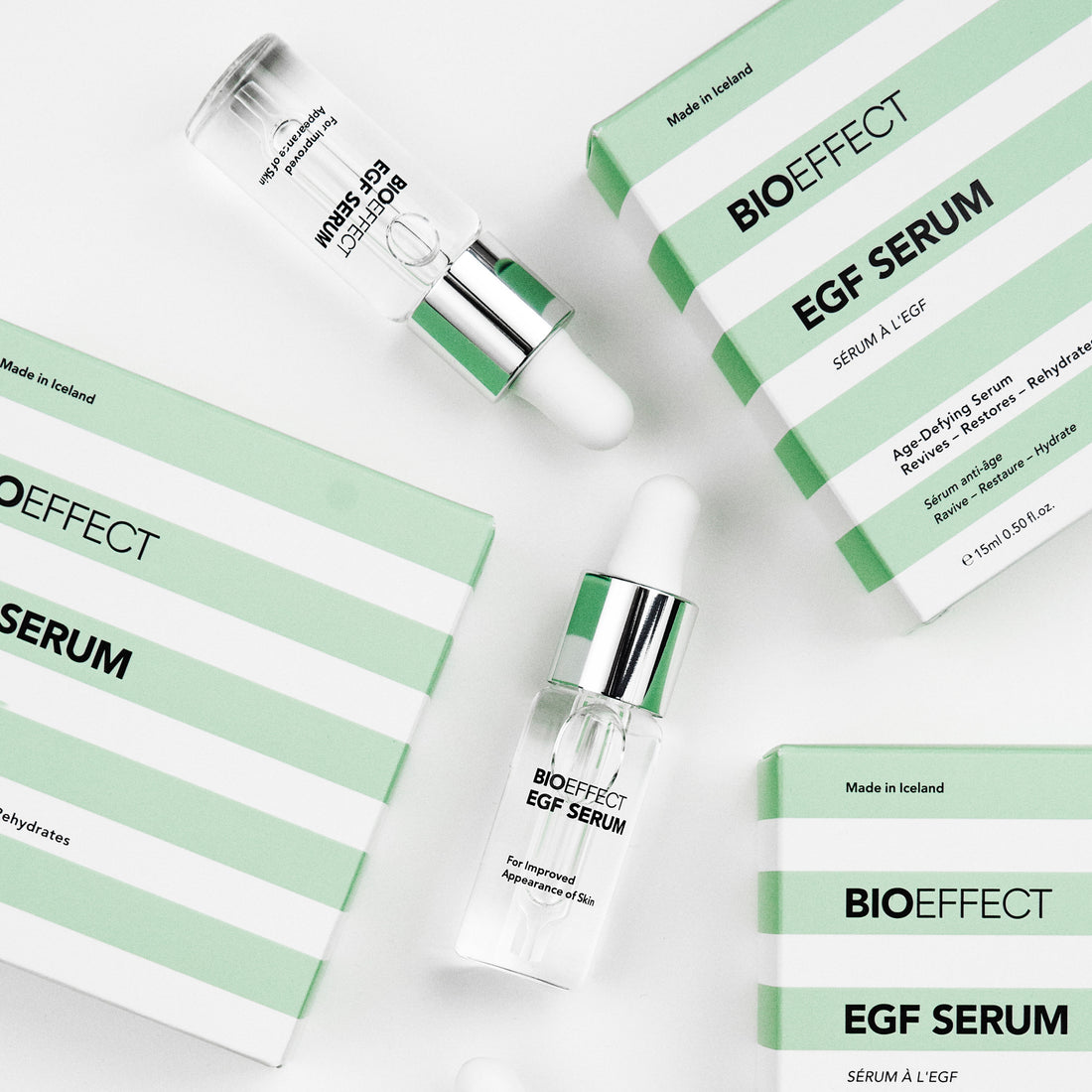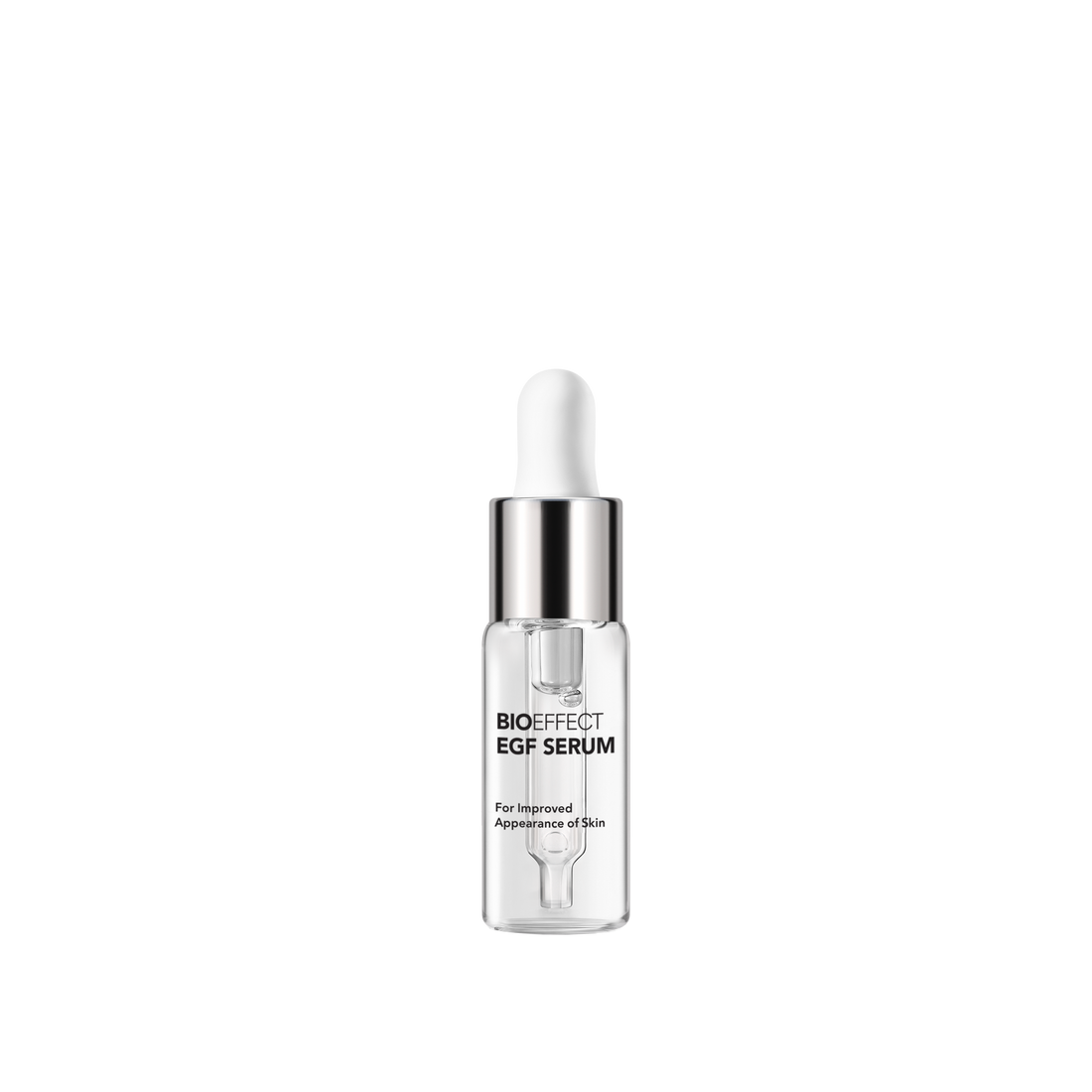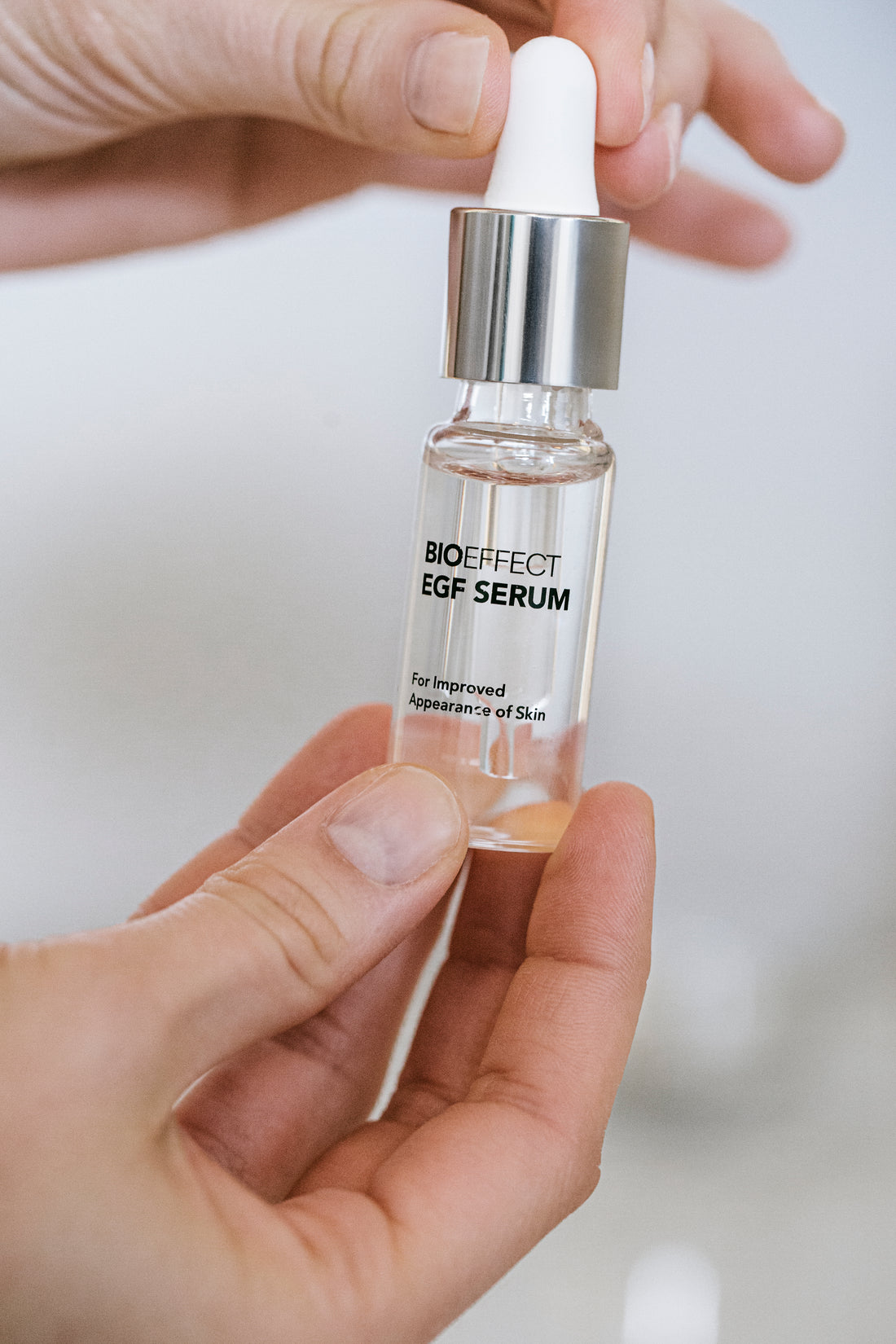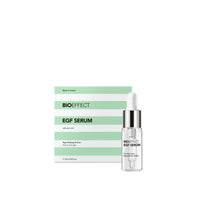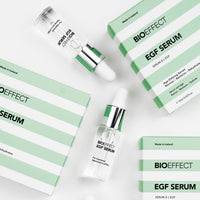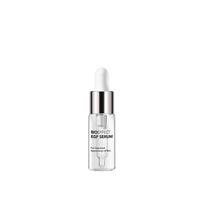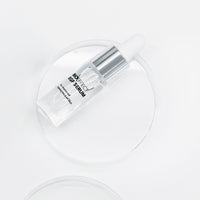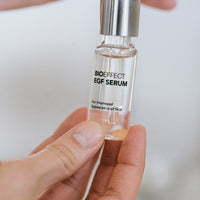 A groundbreaking anti-aging serum designed to address the visible signs of aging with Barley EGF – a skin-rejuvenating, moisture-binding, signaling protein – the first of its kind to be produced in plants. This award-winning growth factor serum has been shown to significantly reduce the appearance of wrinkles and fine lines, rejuvenate the complexion, and increase skin's moisture level with just 2-4 drops. Experience a clean skincare formula containing only 7 ingredients for purity and maximum efficacy.
Glycerin, Water (Aqua), Sodium Hyaluronate, Tromethamine, Sodium Chloride, Barley (Hordeum Vulgare) Seed Extract, Egf (Barley Sh-oligopeptide-1)
Apply 2-4 drops to the face and neck on clean skin every night. Provides intense repair to your skin while you sleep. No other skin care product is needed. For best results, use BIOEFFECT EGF DAY SERUM each morning.
Effect / Condition
Anti-aging: ✓
Hyperpigmentation: x
Acne: ✓
Sensitive / Dry: ✓
Rosacea: x
Eczema: x
Bruising: x
Dry Nails: x
Intense Anti-Aging: ✓
Post Procedure: ✓
Hydration: ✓
Intense Hydration: ✓
Anti-Oxidant: x
Exfoliating: x
Brightening: x
Skin Type
Problematic: ✓
Oily: ✓
Normal: ✓
Dry: ✓
Sensitive: ✓
Combination: ✓
Dehydrated: ✓
Area of Body
Eyes: ✓
Face: ✓
Neck: ✓
Decollete: ✓
Lips: ✓
Body: x
Hair: x
Usage
Nightly Care: ✓
Daytime Care: ✓
Any: ✓
Age
Baby: x
Under 25: x
25-40: ✓
40-60: ✓
Over 60: ✓
Dr. Reszko's Cult Favorites