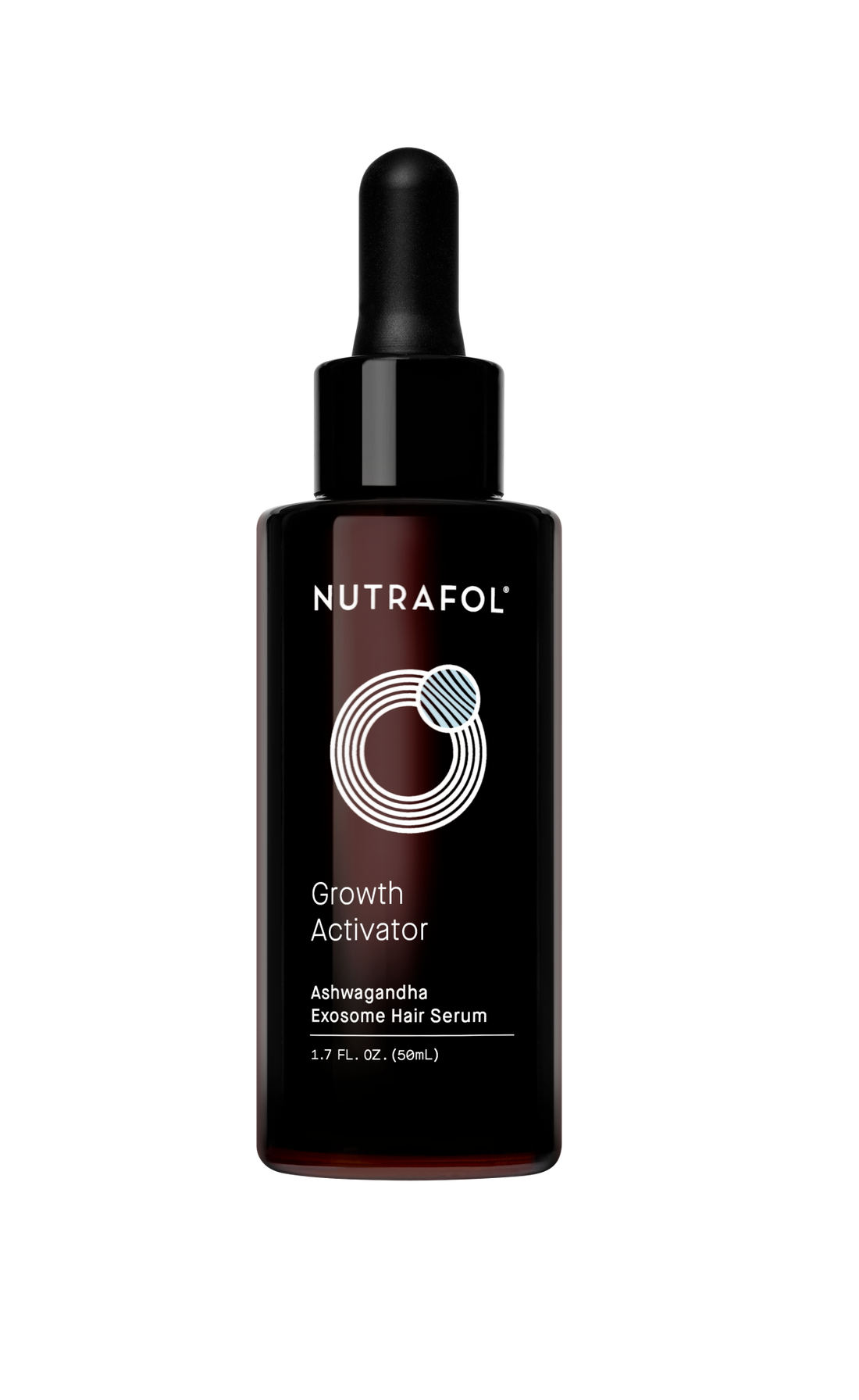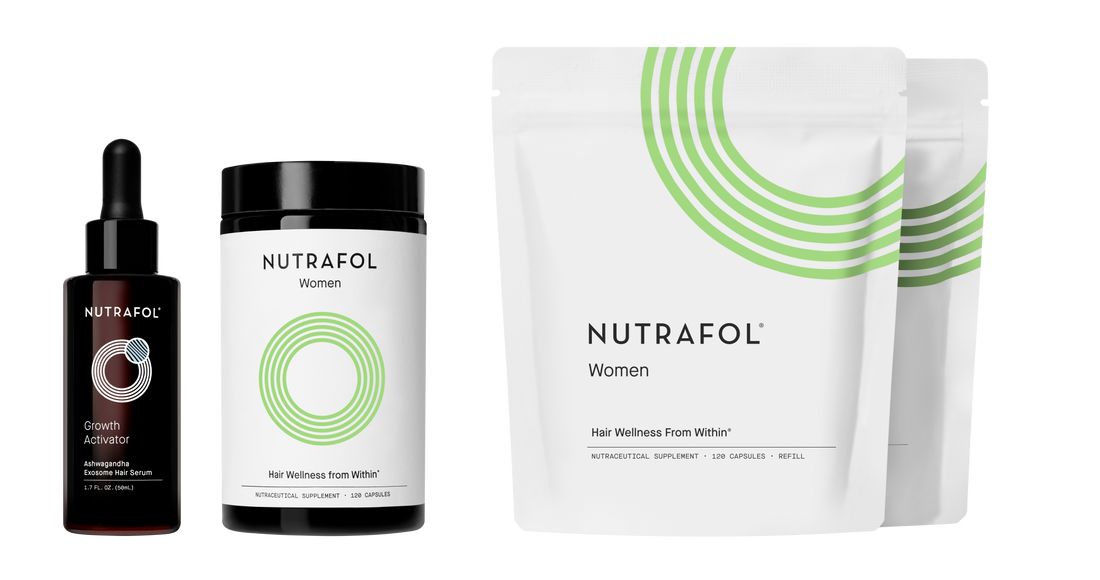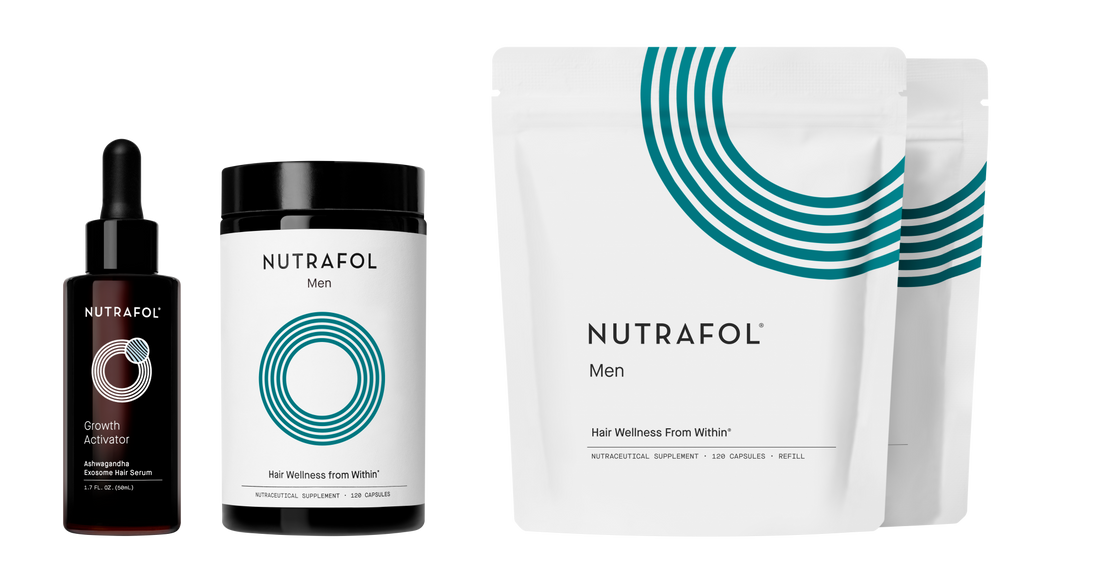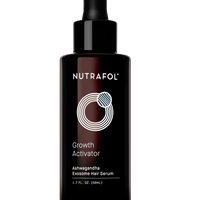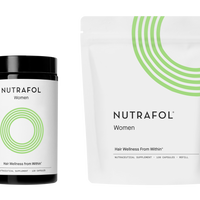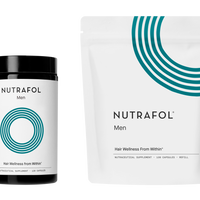 A new and patent-pending advancement in scalp support, Growth Activator is the first of its kind: an extremely fast-absorbing and lightweight hair serum formulated with Ashwagandha Exosomes to boost cell-renewal and naturally activate thicker-looking, stronger-feeling hair in as little as 90 days. Growth Activator hair serum plays nicely with a daily Nutraceutical regimen. For best results, keep consistent. Recommended for patients looking to address the immediate signs of hair thinning (like excess shedding and hairline changes) directly at the scalp.
Water, Glycerin, Green Tea Leaf Extract, Glycine, Larix Europaea, Wood Extract, Sodium Metabisulfite, Zinc Chloride, Pea Sprout, Extract, Alcohol, Olive Leaf Extract, Turmeric Root Extract, Horsetail Extract, Sea Buckthorn Fruit, Neptune Kelp Extract, Maca Root Extract, Tea Tree Leaf Oil, Moringa Leaf Extract, Ginseng Root Extract, Panthenol, Theanine, Melatonin, Niacinamide, Sodium Dehydroacetate, Sodium Hyaluronate, Phytic Acid

Apply serum directly to scalp while sectioning hair with the dropper tip. Use enough serum to lightly cover areas of concern. Massage with fingertips. Do not rinse. Use once daily.
Effect / Condition
Anti-aging: x
Hyperpigmentation: x
Acne: x
Sensitive / Dry: x
Rosacea: x
Eczema: x
Bruising: x
Dry Nails: x
Intense Anti-Aging: x
Post Procedure: x
Hydration: x
Intense Hydration: x
Anti-Oxidant: x
Exfoliating: x
Brightening: x
Skin Type
Problematic: x
Oily: x
Normal: x
Dry: x
Sensitive: x
Combination: x
Dehydrated: x
Area of Body
Eyes: x
Face: x
Neck: x
Decollete: x
Lips: x
Body: x
Hair: x
Usage
Nightly Care: x
Daytime Care: x
Any: x
Age
Baby: x
Under 25: x
25-40: x
40-60: x
Over 60: x
Dr. Reszko's Cult Favorites