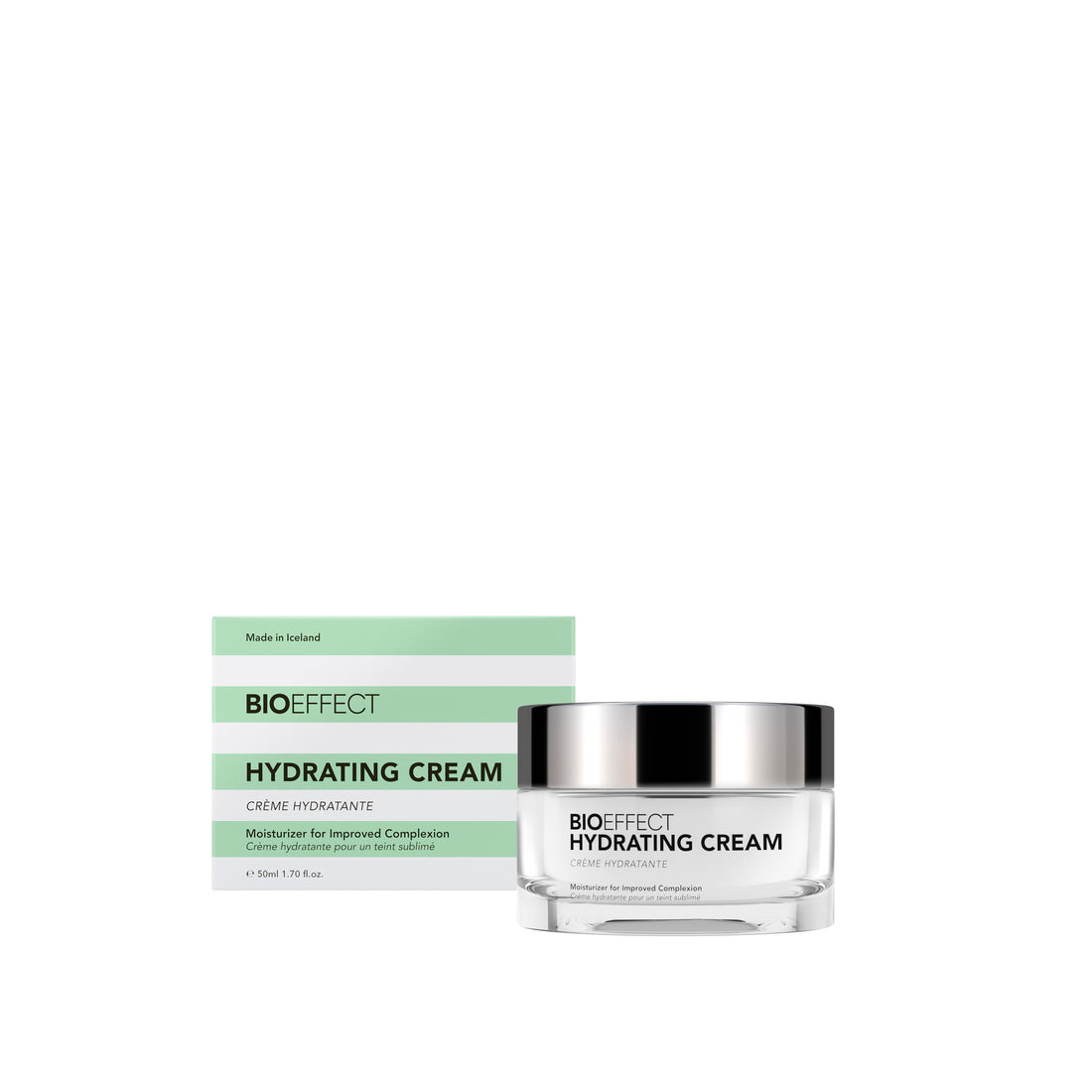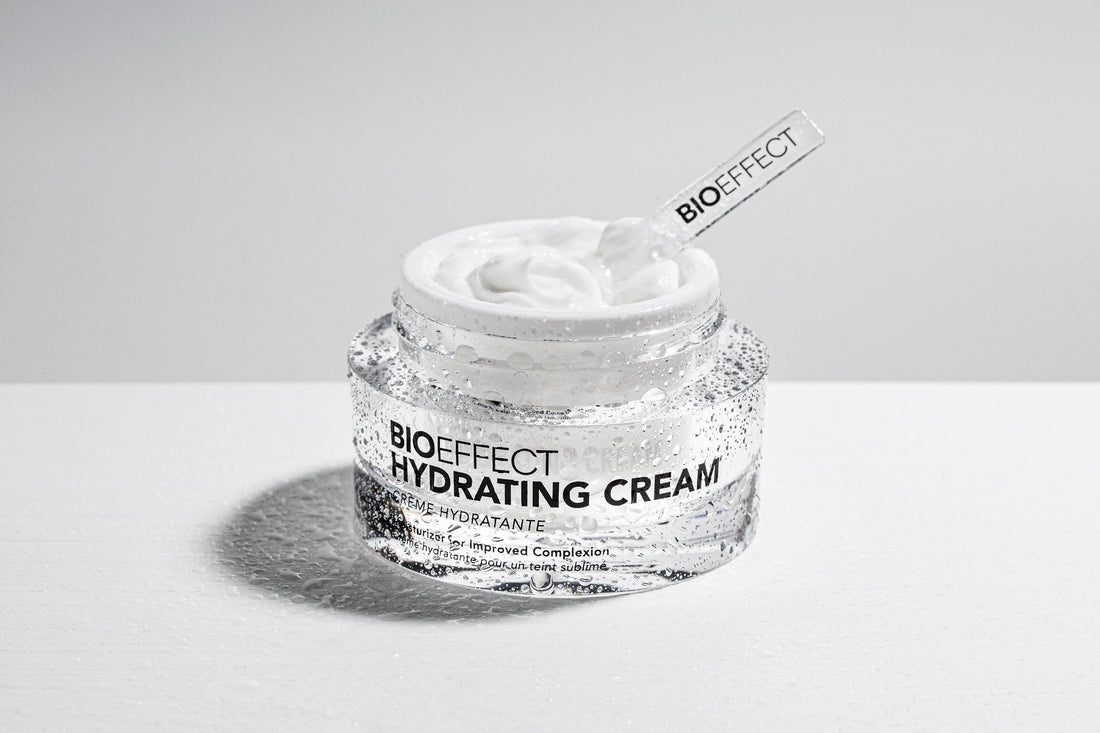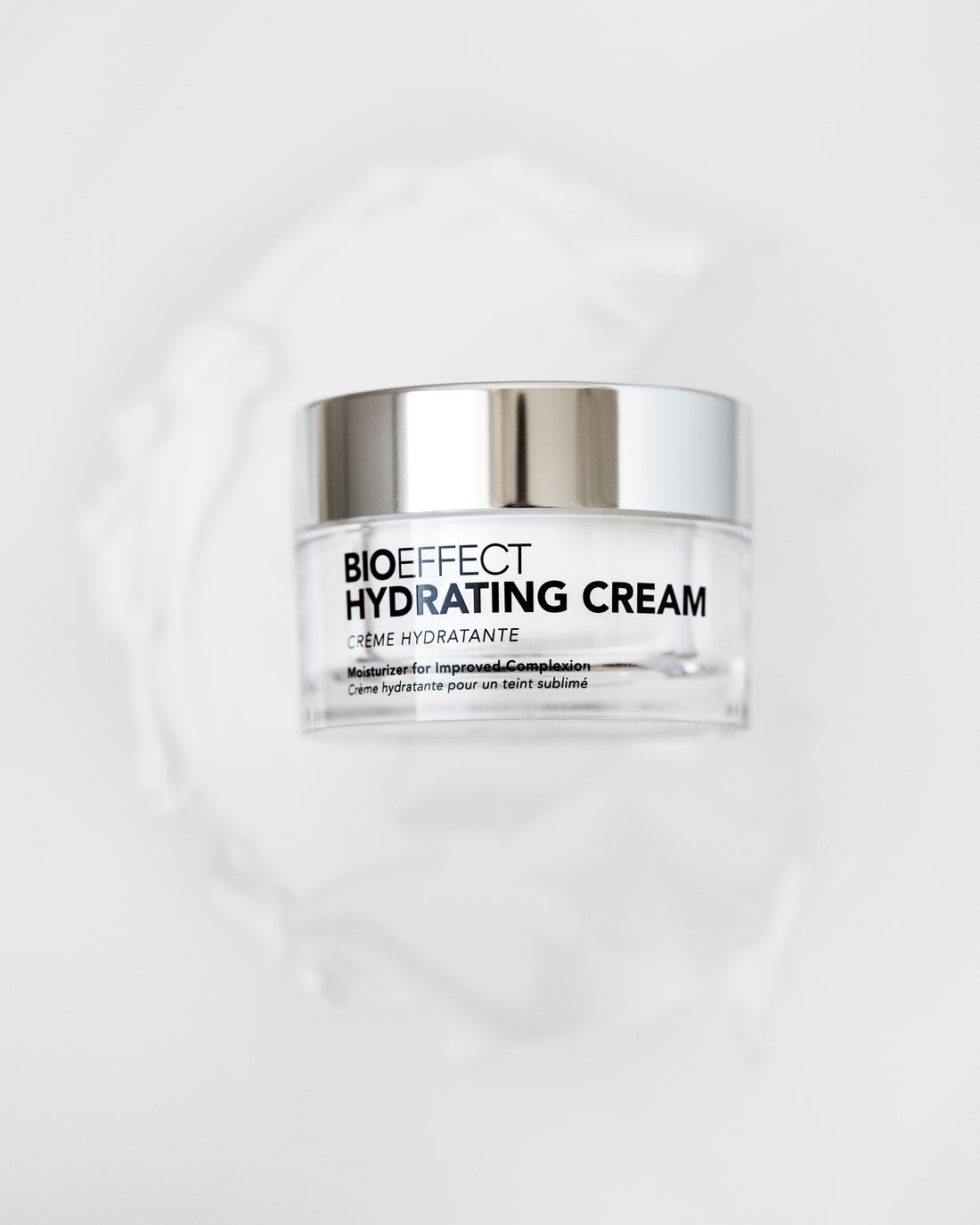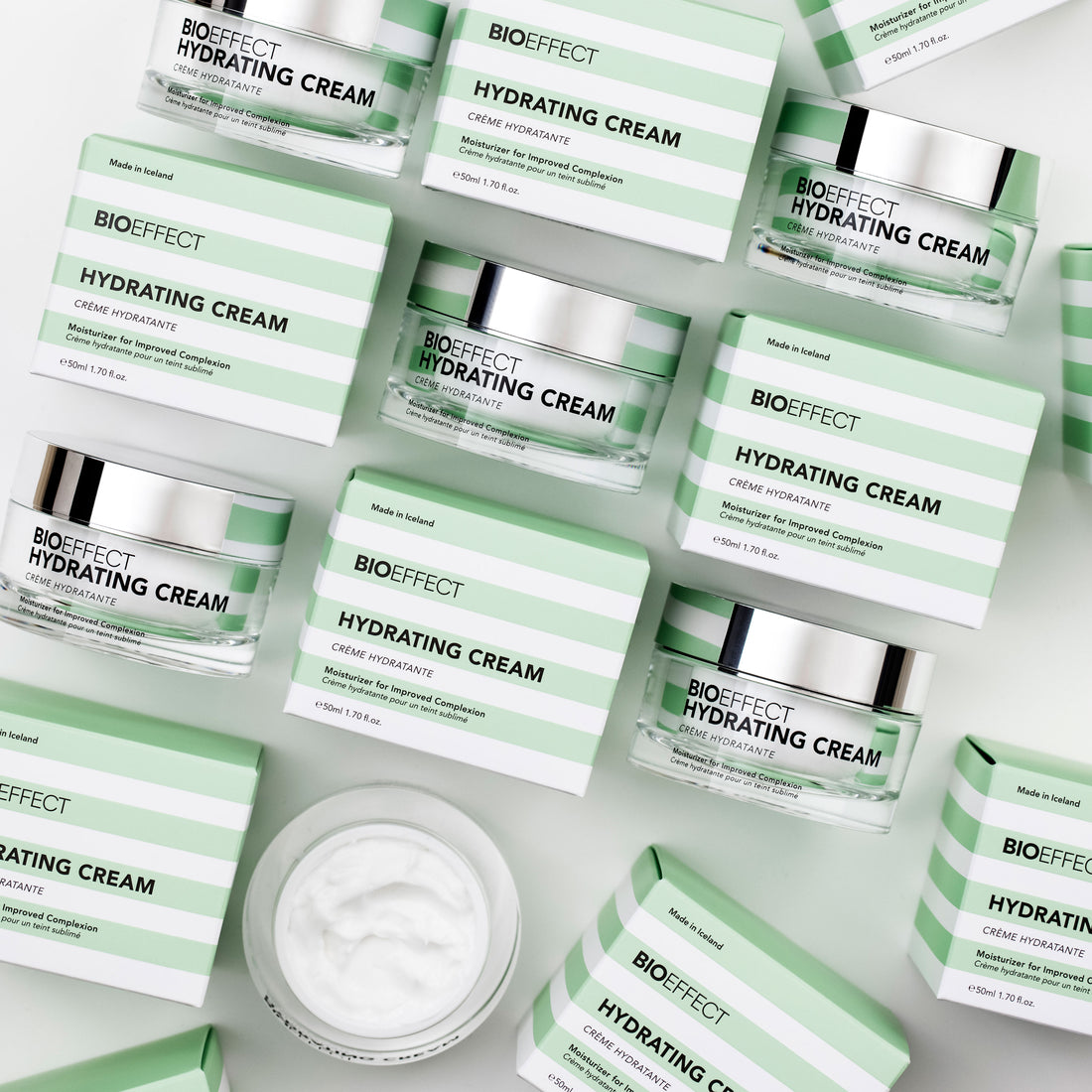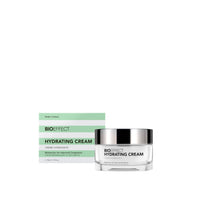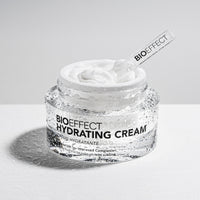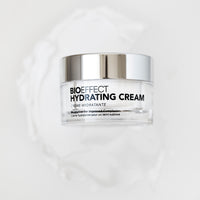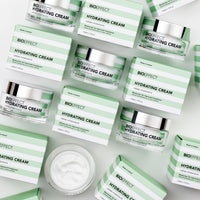 This refreshing water cream, formulated with pure Icelandic water, Barley EGF, Hyaluronic Acid, and Vitamin E, boosts skin's moisture levels and leaves skin soft, smooth, and healthy for 12 hours.
WATER (AQUA), CAPRYLIC/CAPRIC TRIGLYCERIDE, BUTYLENE GLYCOL, C12-20 ACID PEG-8 ESTER, CETYL ALCOHOL, DL-ALPHA TOCOPHEROL, PHENOXYETHANOL, SODIUM HYALURONATE, ETHYLHEXYLGLYCERIN, CARBOMER, SORBITAN OLEATE, POTASSIUM SORBATE, POTASSIUM HYDROXIDE, CITRIC ACID, BARLEY (HORDERUM VULGARE) SEED EXTRACT, EGF (BARLEY SH-OLIGOPEPTIDE-1)

Apply to face, neck, and décolleté, massaging gently in an upwards motion. A great addition to the BIOEFFECT skincare routine, as it can be used day and night, alone and on top of BIOEFFECT serums for added hydration and nourishment.
Effect / Condition
Anti-aging: ✓
Hyperpigmentation: x
Acne: x
Sensitive / Dry: ✓
Rosacea: x
Eczema: x
Bruising: x
Dry Nails: x
Intense Anti-Aging: x
Post Procedure: x
Hydration: ✓
Intense Hydration: ✓
Anti-Oxidant: ✓
Exfoliating: x
Brightening: x
Skin Type
Problematic: x
Oily: ✓
Normal: ✓
Dry: ✓
Sensitive: ✓
Combination: ✓
Dehydrated: ✓
Area of Body
Eyes: ✓
Face: ✓
Neck: ✓
Decollete: ✓
Lips: ✓
Body: x
Hair: x
Usage
Nightly Care: ✓
Daytime Care: ✓
Any: ✓
Age
Baby: x
Under 25: x
25-40: ✓
40-60: ✓
Over 60: ✓
Dr. Reszko's Cult Favorites