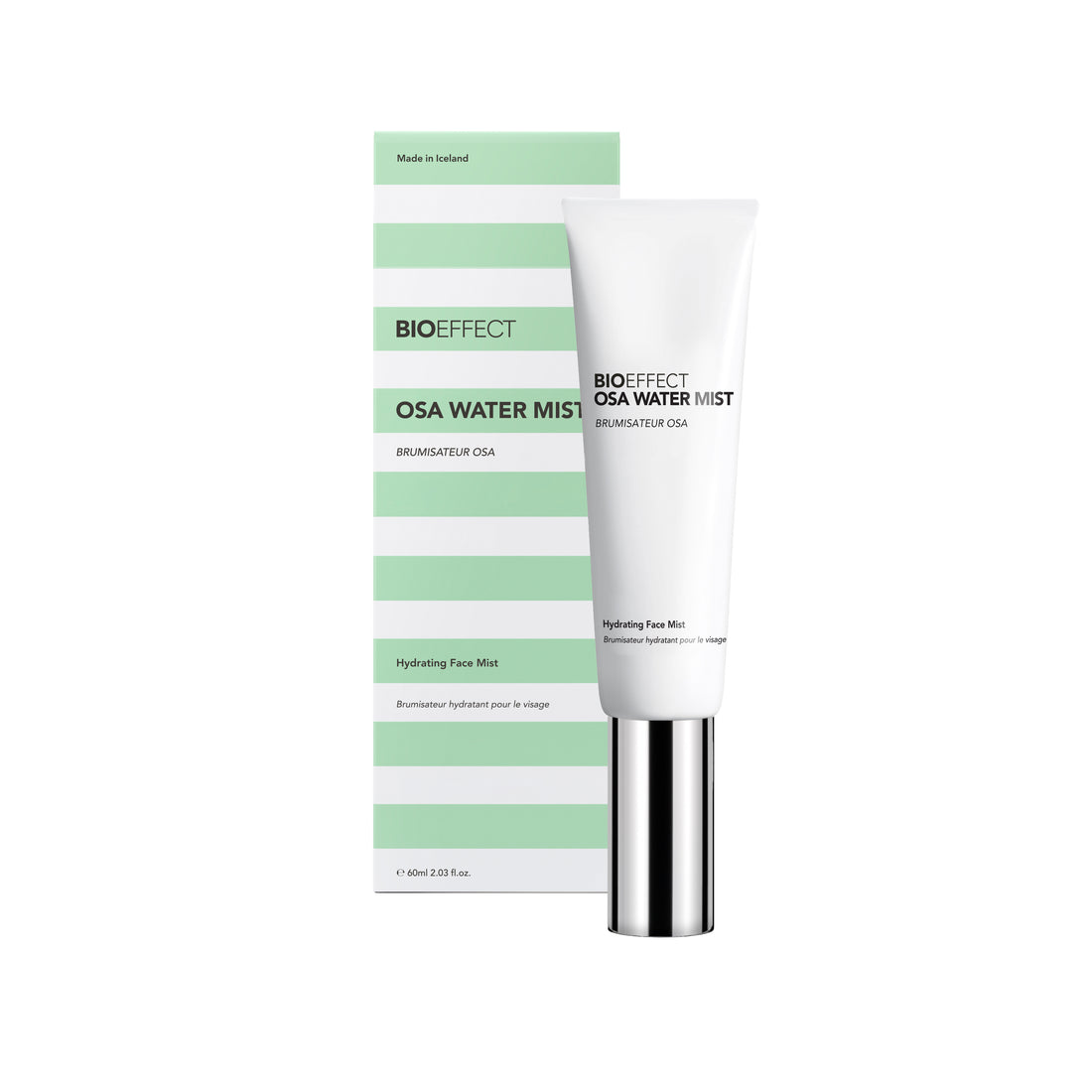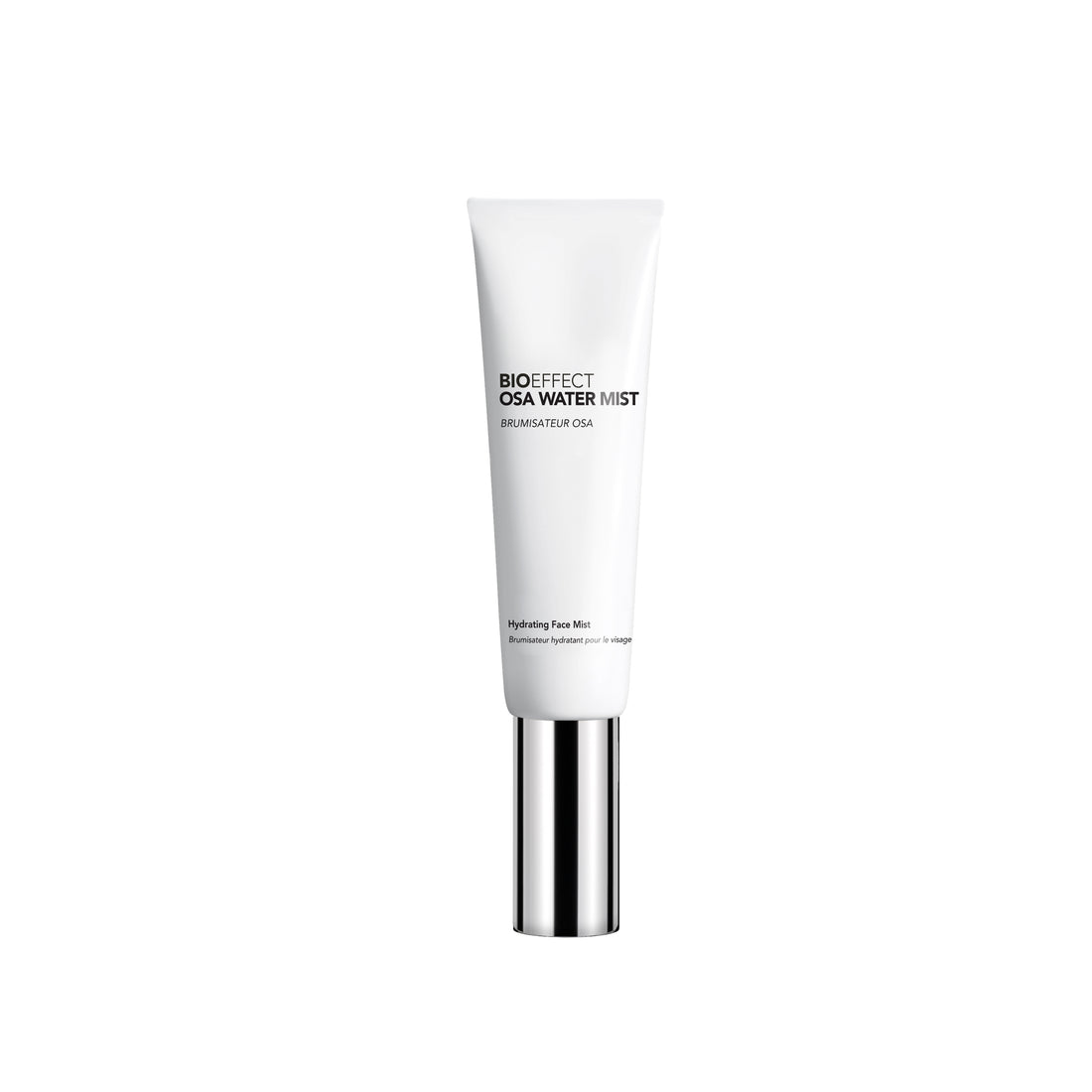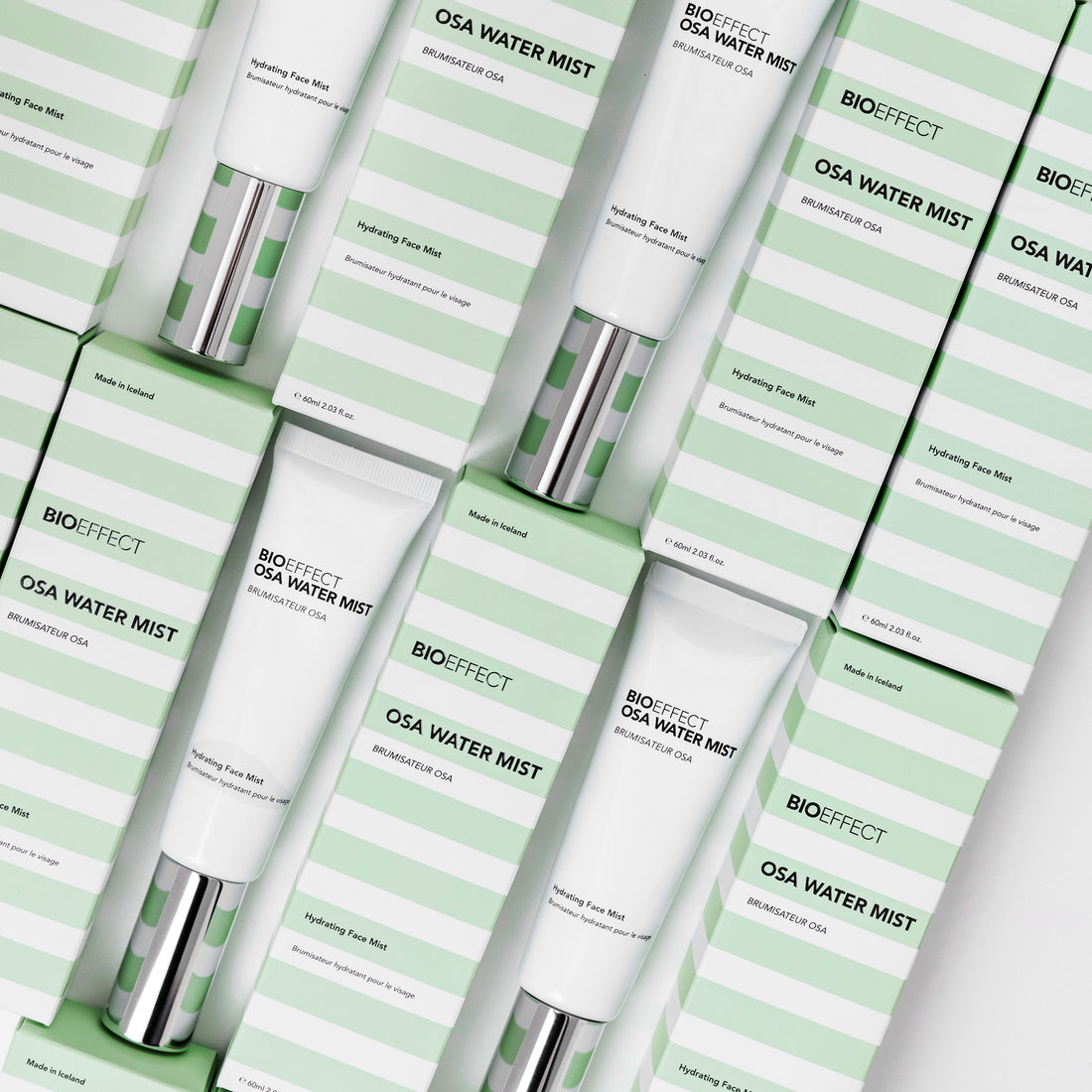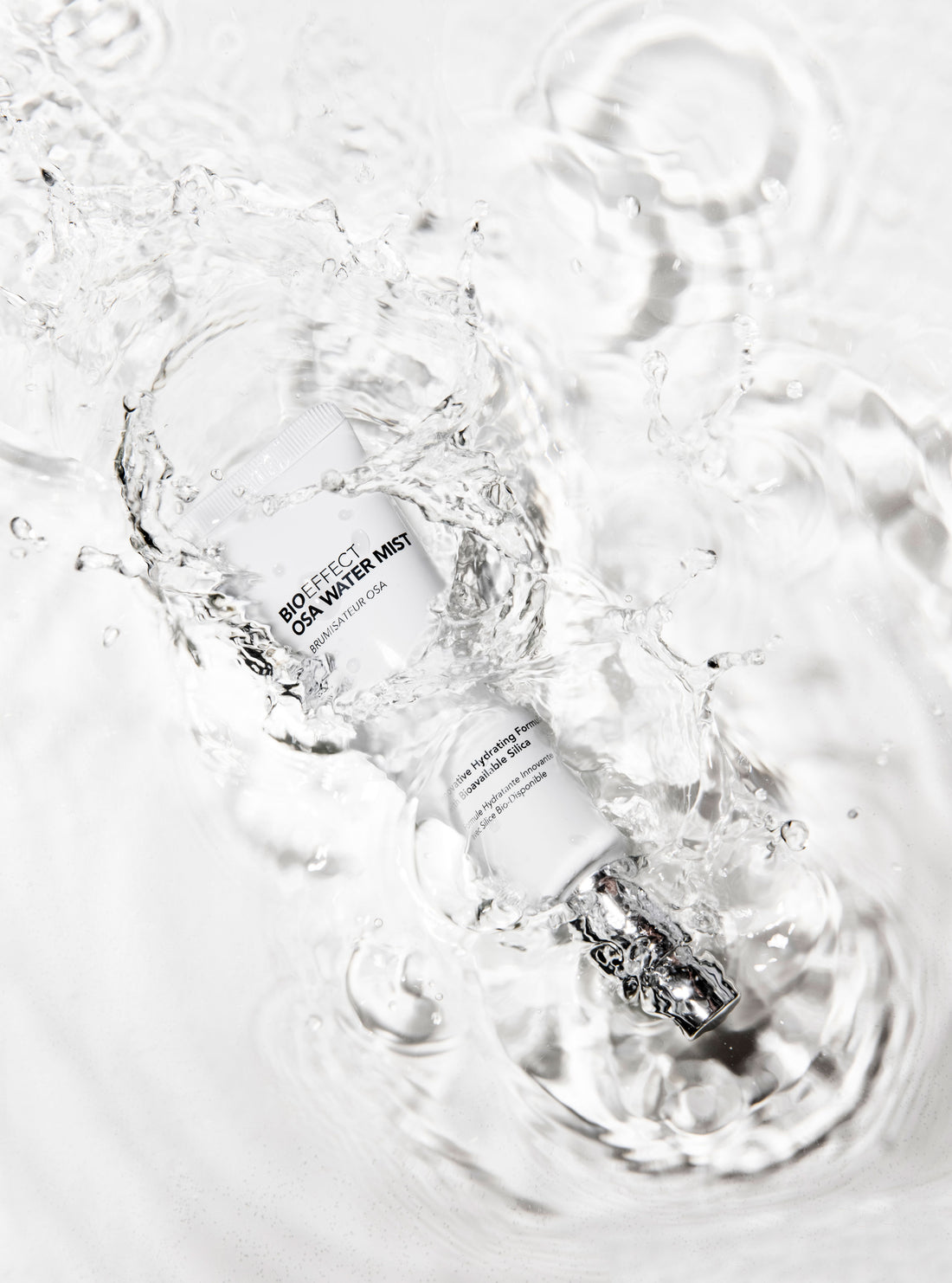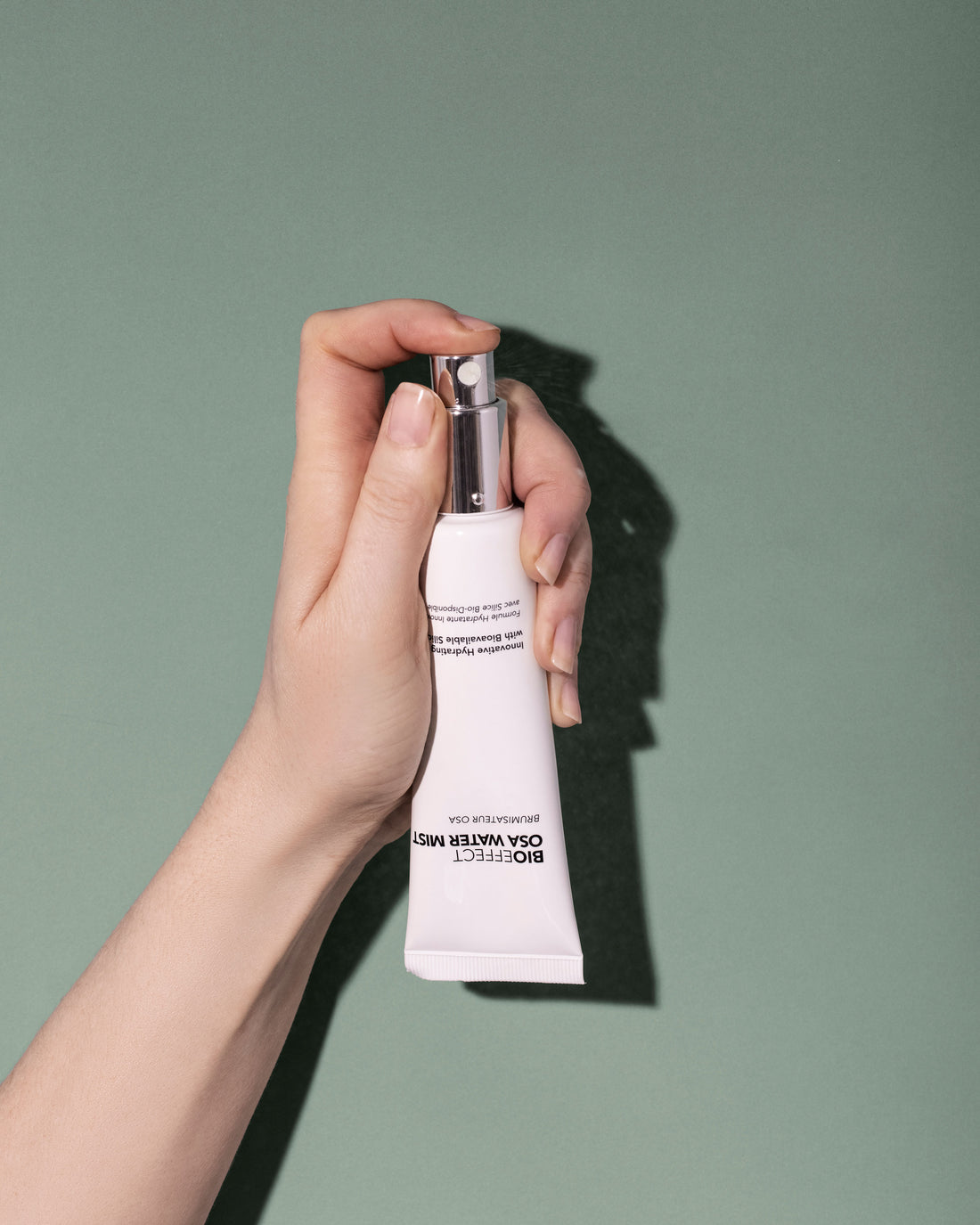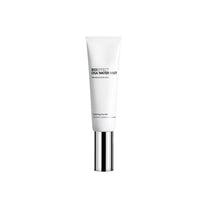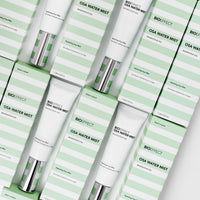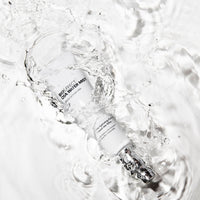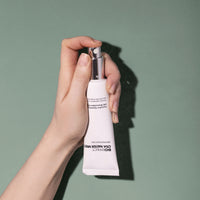 Refreshing, rehydrating, and rebalancing facial mist. Formulated with pure Icelandic water, Hyaluronic Acid, and OSA (Orthosilicic Acid), a geothermal extract that helps support the skin's structural integrity. Skin is left hydrated, healthy-looking and plump. Perfect for a refreshing boost of hydration throughout the day.
Water (Aqua), Silica, Glycerin, Butylene Glycol, Propylene Glycol, Phenoxyethanol, Sodium Hyaluronate

Close your eyes and apply 2-3 sprays to your face and neck. Let absorb, and gently blot excess with a clean tissue if necessary. Use as often as desired to refresh and rebalance your skin. A great addition to the BIOEFFECT skincare routine, as the EGF protein in our serums performs best in a moisture-rich environment.
Effect / Condition
Anti-aging: x
Hyperpigmentation: x
Acne: x
Sensitive / Dry: ✓
Rosacea: x
Eczema: x
Bruising: x
Dry Nails: x
Intense Anti-Aging: x
Post Procedure: x
Hydration: ✓
Intense Hydration: x
Anti-Oxidant: x
Exfoliating: x
Brightening: x
Skin Type
Problematic: x
Oily: ✓
Normal: ✓
Dry: ✓
Sensitive: ✓
Combination: ✓
Dehydrated: ✓
Area of Body
Eyes: x
Face: ✓
Neck: ✓
Decollete: ✓
Lips: x
Body: x
Hair: x
Usage
Nightly Care: x
Daytime Care: x
Any: ✓
Age
Baby: x
Under 25: x
25-40: ✓
40-60: ✓
Over 60: ✓
Dr. Reszko's Cult Favorites