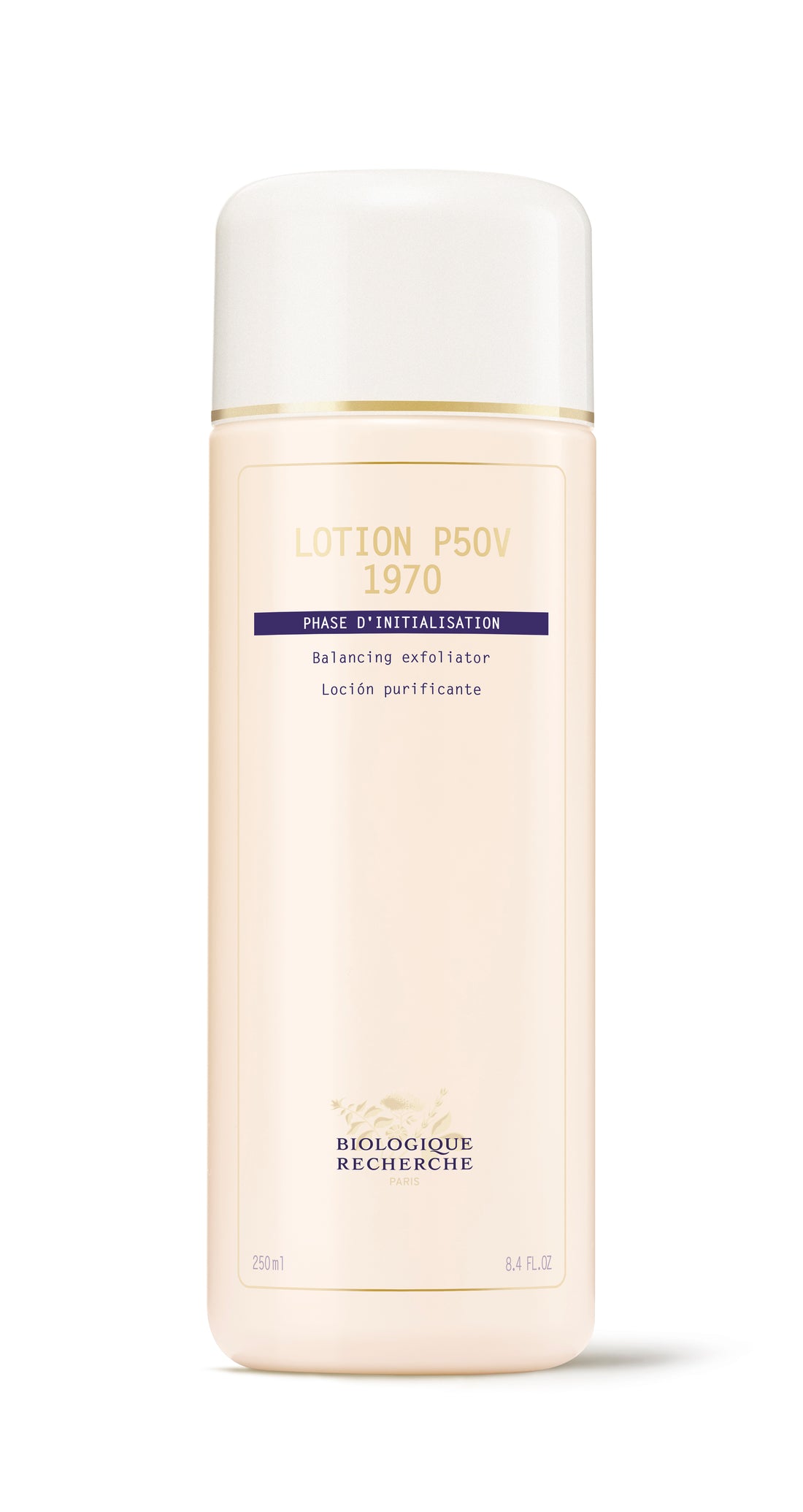 An amazing vitamin-enriched exfoliating lotion that gently purifies, hydrates, tones, controls sebum and balances the pH of the skin, visibly improving many common skin conditions including whiteheads, blackheads and symptoms of rosacea. Lotion P50V 1970 also prevents and treats ingrown hairs, making it ideal for pre- and post-shaving care.

WATER (AQUA), GLYCERIN, PHENOL, LACTIC ACID, MAGNESIUM CHLORIDE, VINEGAR (ACETUM), NIACINAMIDE, SALICYLIC ACID, SODIUM BENZOATE

Carefully remove makeup from the face and neck with the milk suitable to your Skin Instants. During the first week of use, soak a pre-dampened cotton pad with Lotion P50 and apply by tapping the face, neck and décolleté, without rubbing. The following days, soak a dry cotton pad with Lotion P50.

Effect / Condition
Anti-aging: x
Hyperpigmentation: x
Acne: ✓
Sensitive / Dry: x
Rosacea: ✓
Eczema: x
Bruising: x
Dry Nails: x
Intense Anti-Aging: x
Post Procedure: x
Hydration: x
Intense Hydration: x
Anti-Oxidant: x
Exfoliating: ✓
Brightening: x
Skin Type
Problematic: ✓
Oily: ✓
Normal: ✓
Dry: ✓
Sensitive: ✓
Combination: ✓
Dehydrated: ✓
Area of Body
Eyes: x
Face: ✓
Neck: x
Decollete: x
Lips: x
Body: x
Hair: x
Usage
Nightly Care: x
Daytime Care: x
Any: x
Age
Baby: x
Under 25: ✓
25-40: ✓
40-60: ✓
Over 60: ✓
Dr. Reszko's Cult Favorites